FriXion Fineliner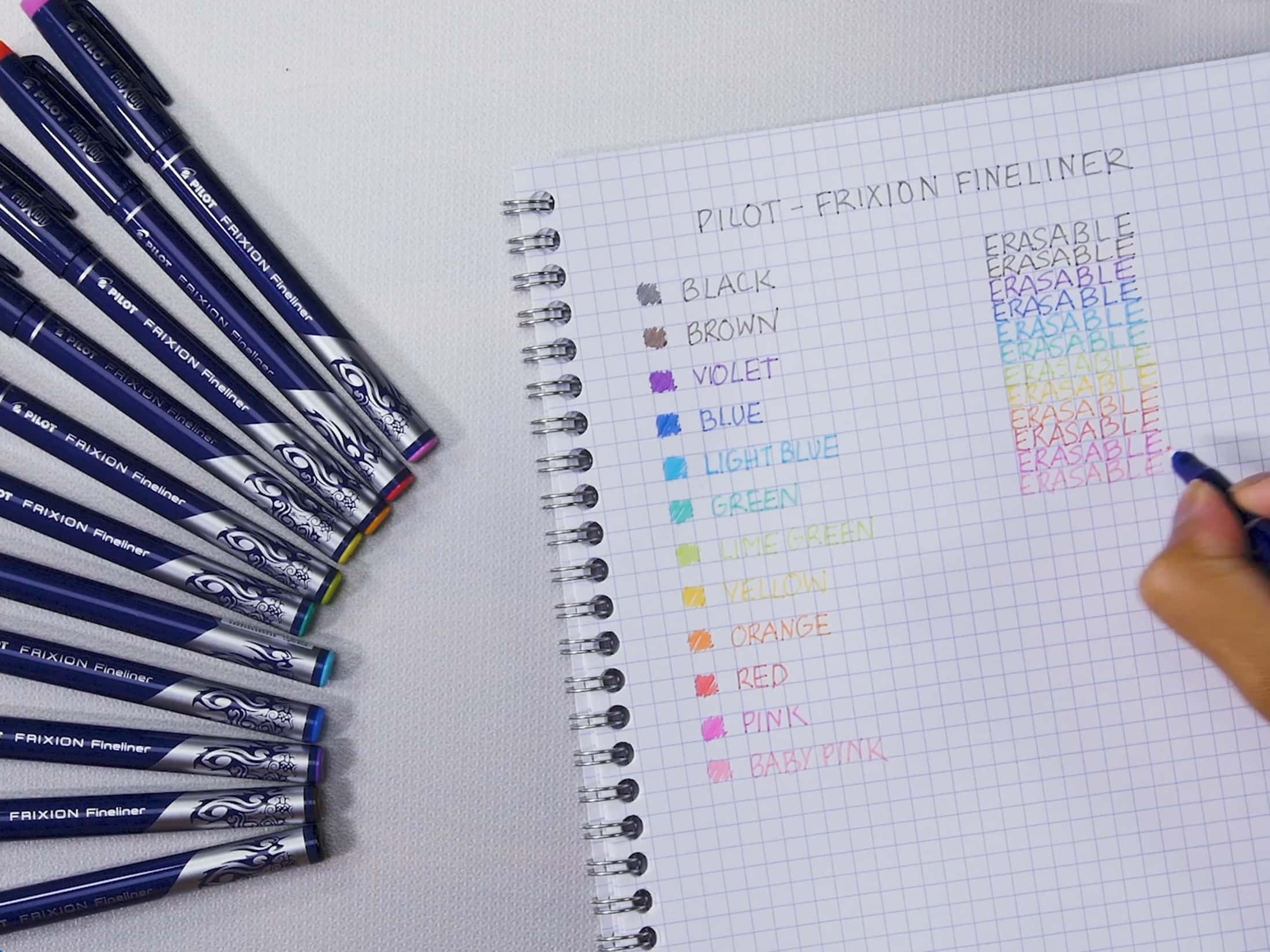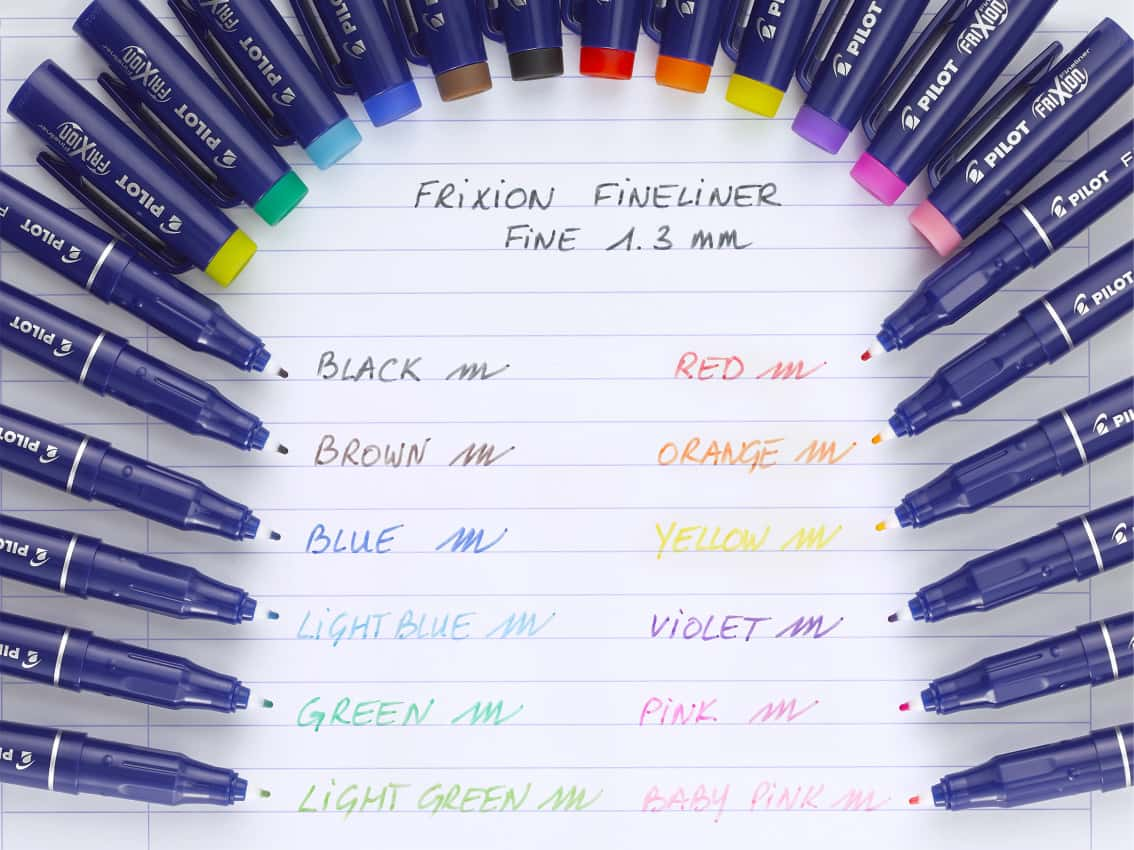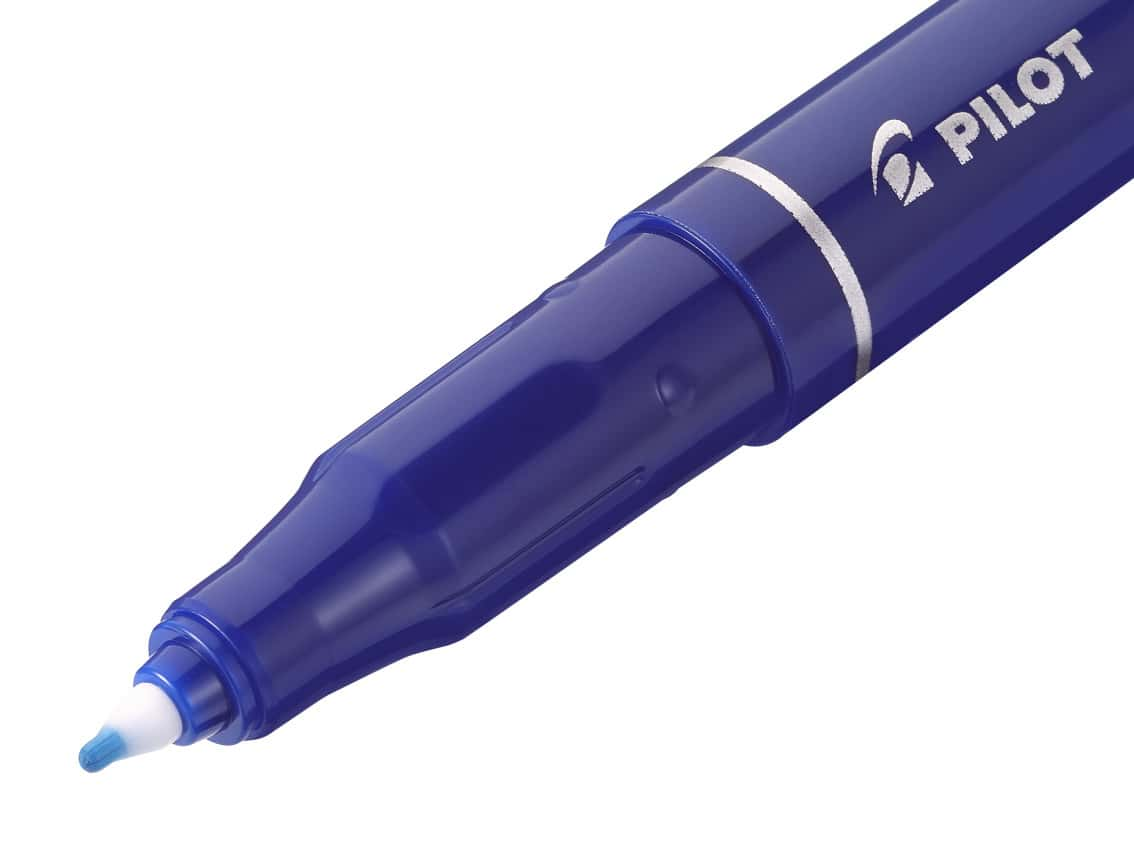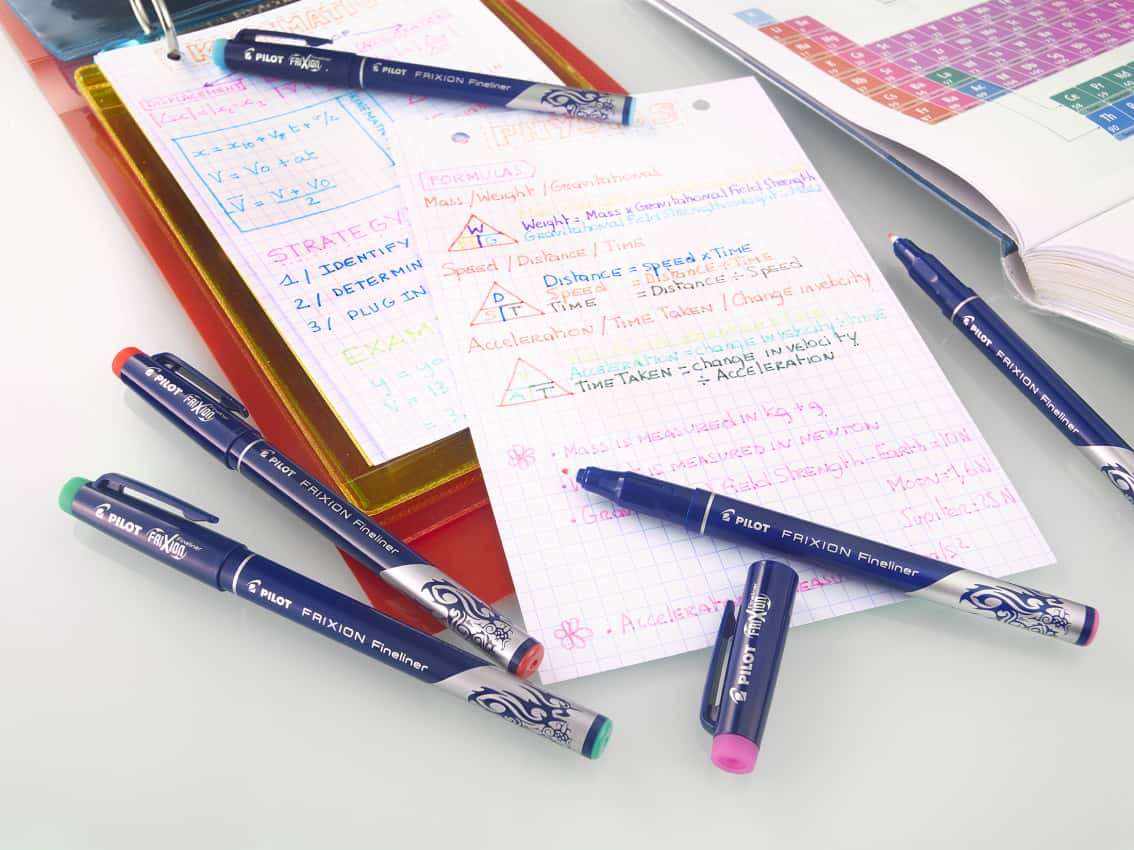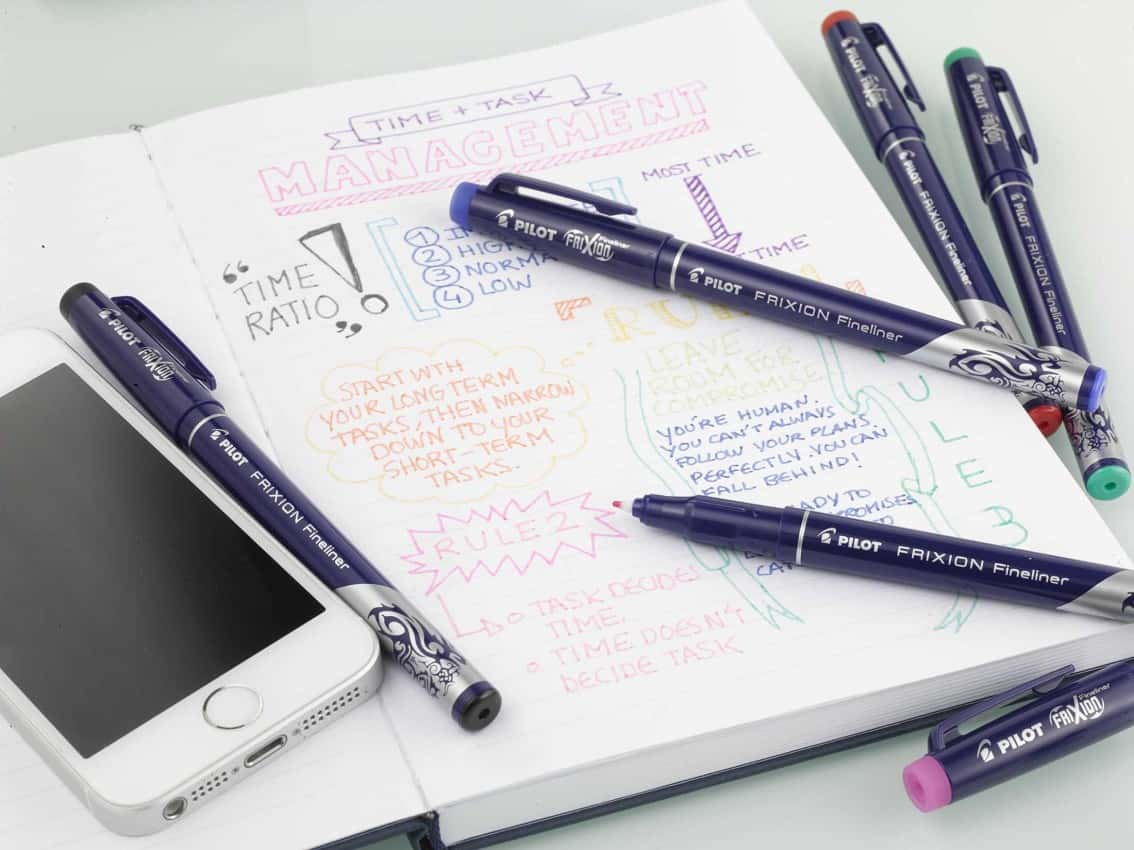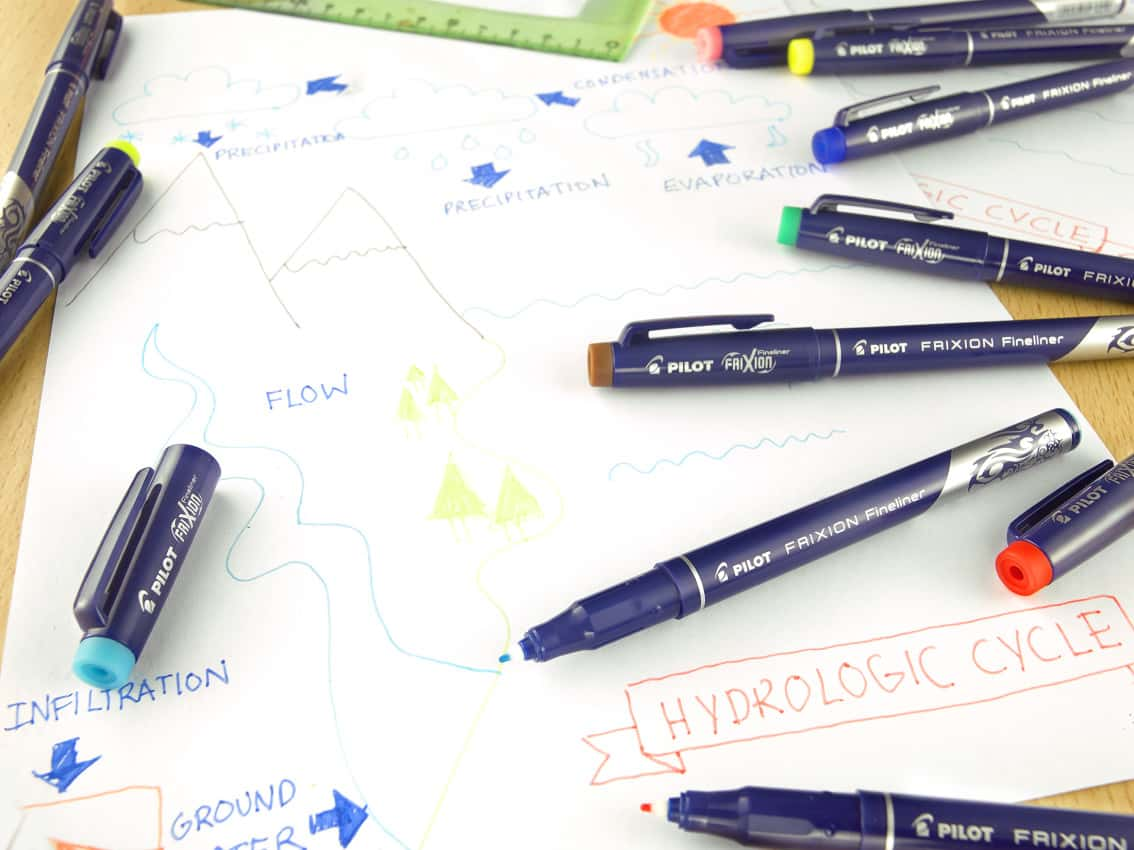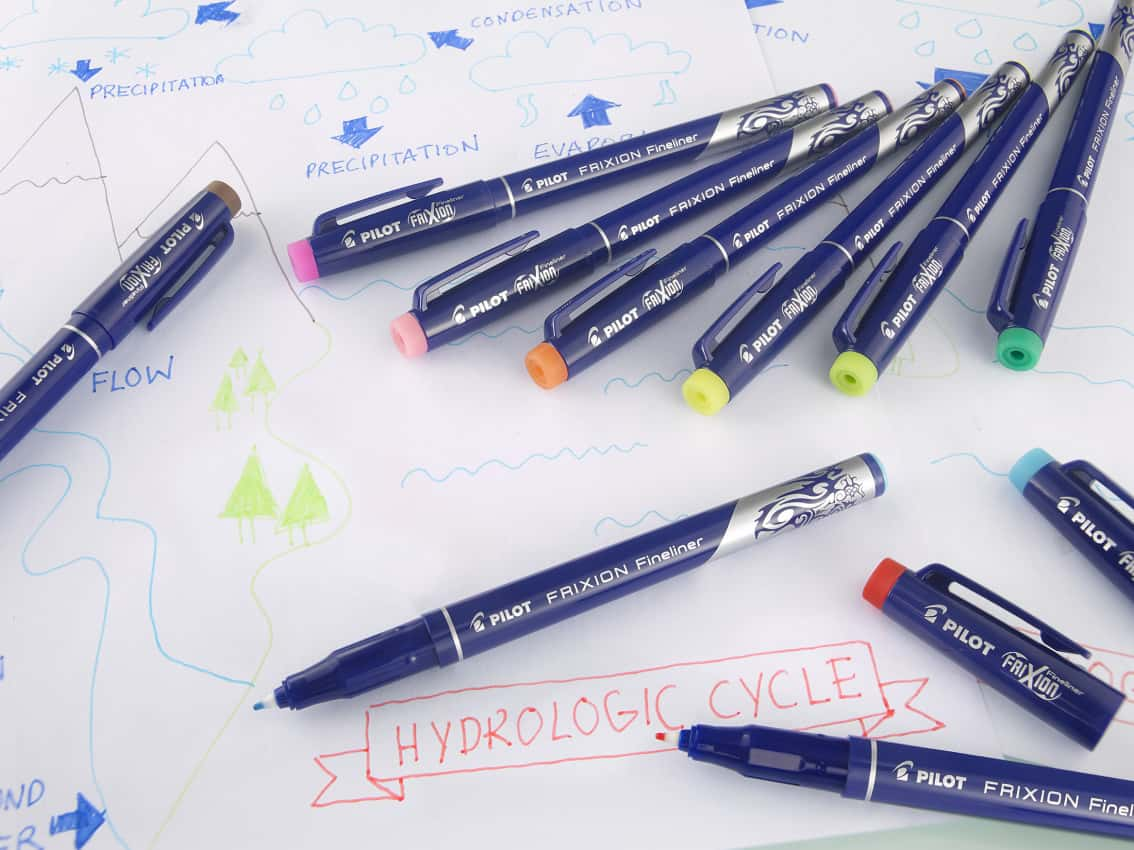 Keep the best, erase the rest with the unique fineliner pen of the FriXion Family!
NEVER cross out again with FriXion Fineliner the writing and sketching erasable felt-tip pen from Pilot!
Fine tip
:
1.3
mm
Writing width :
0.45
mm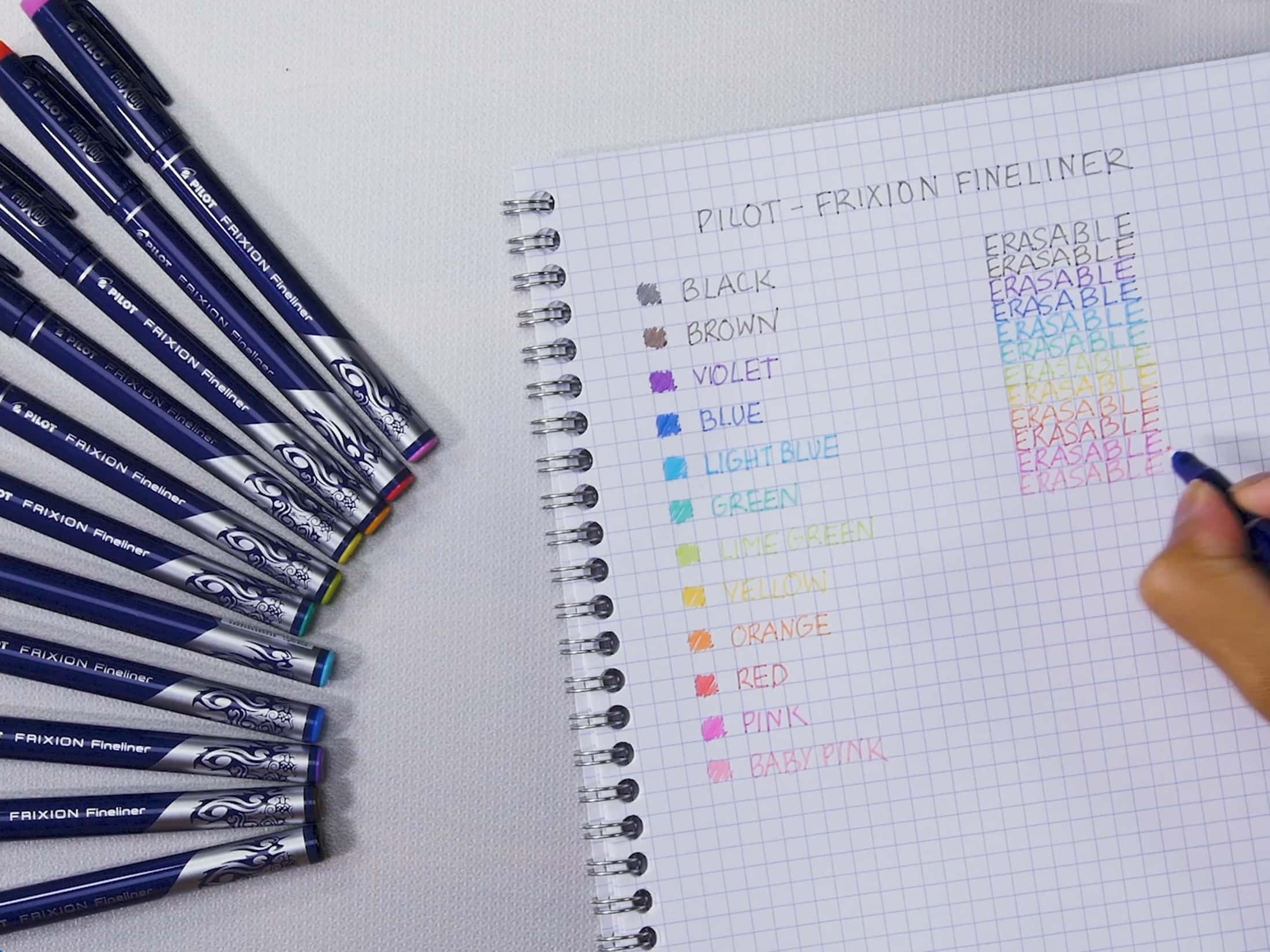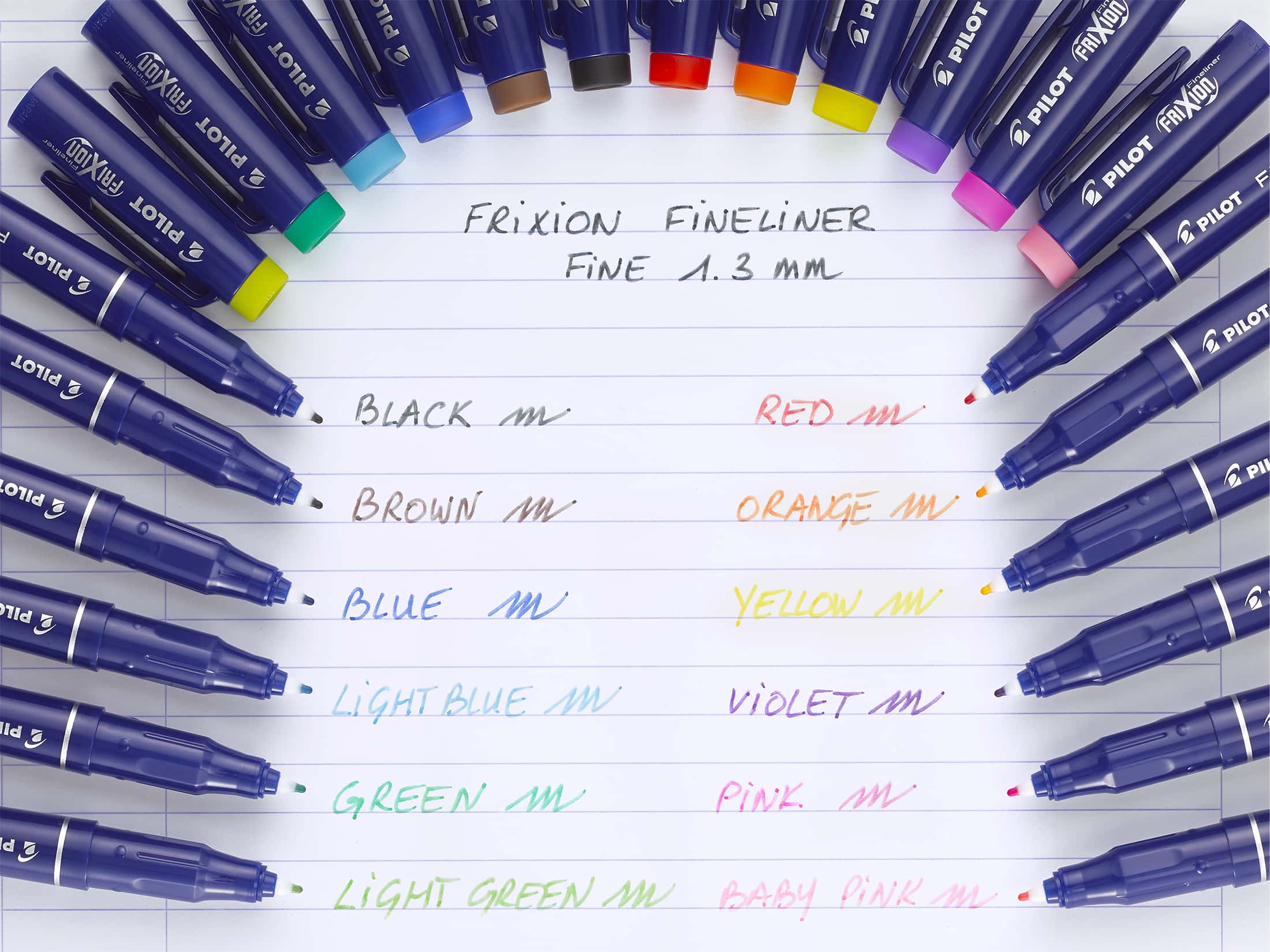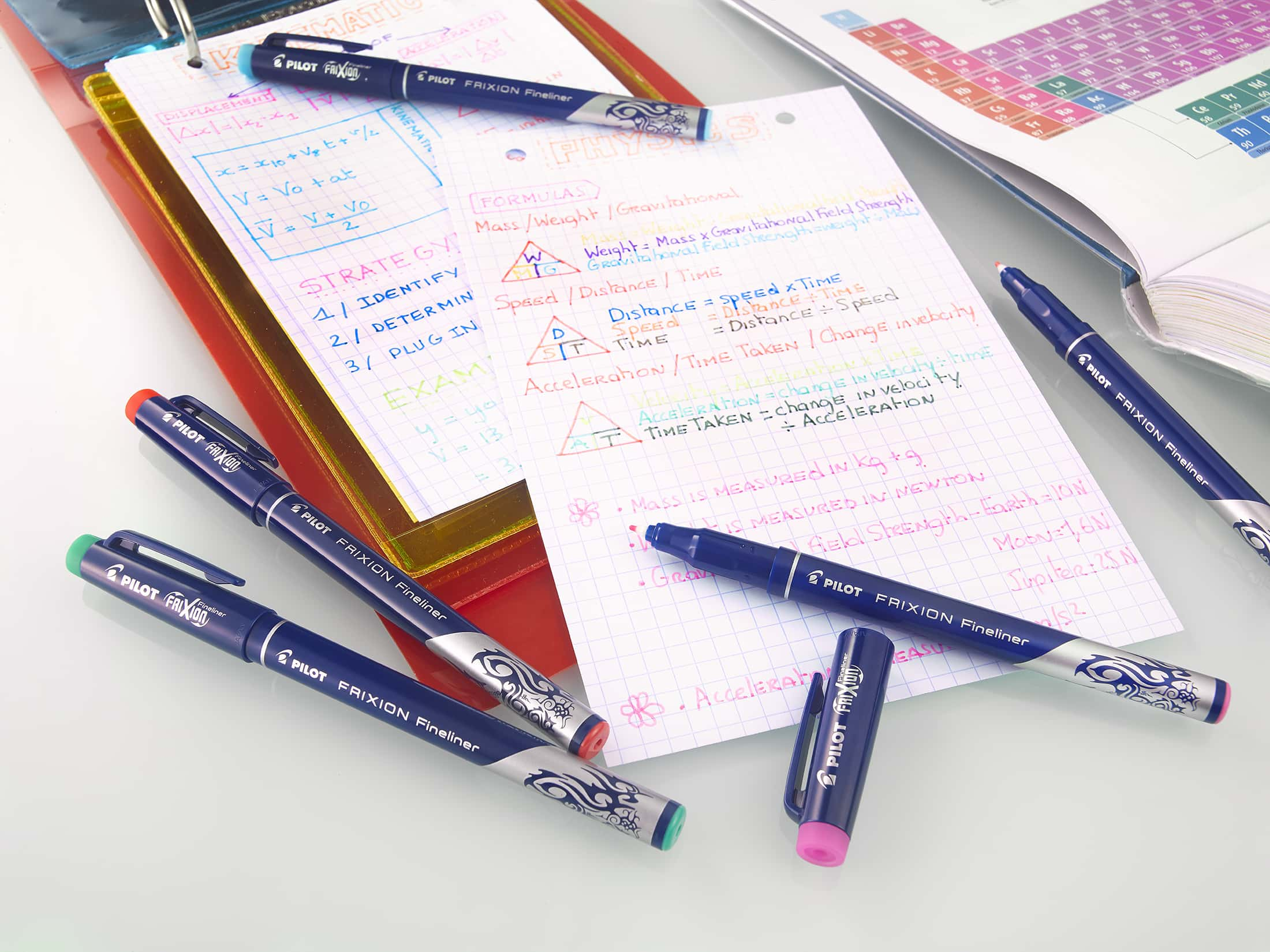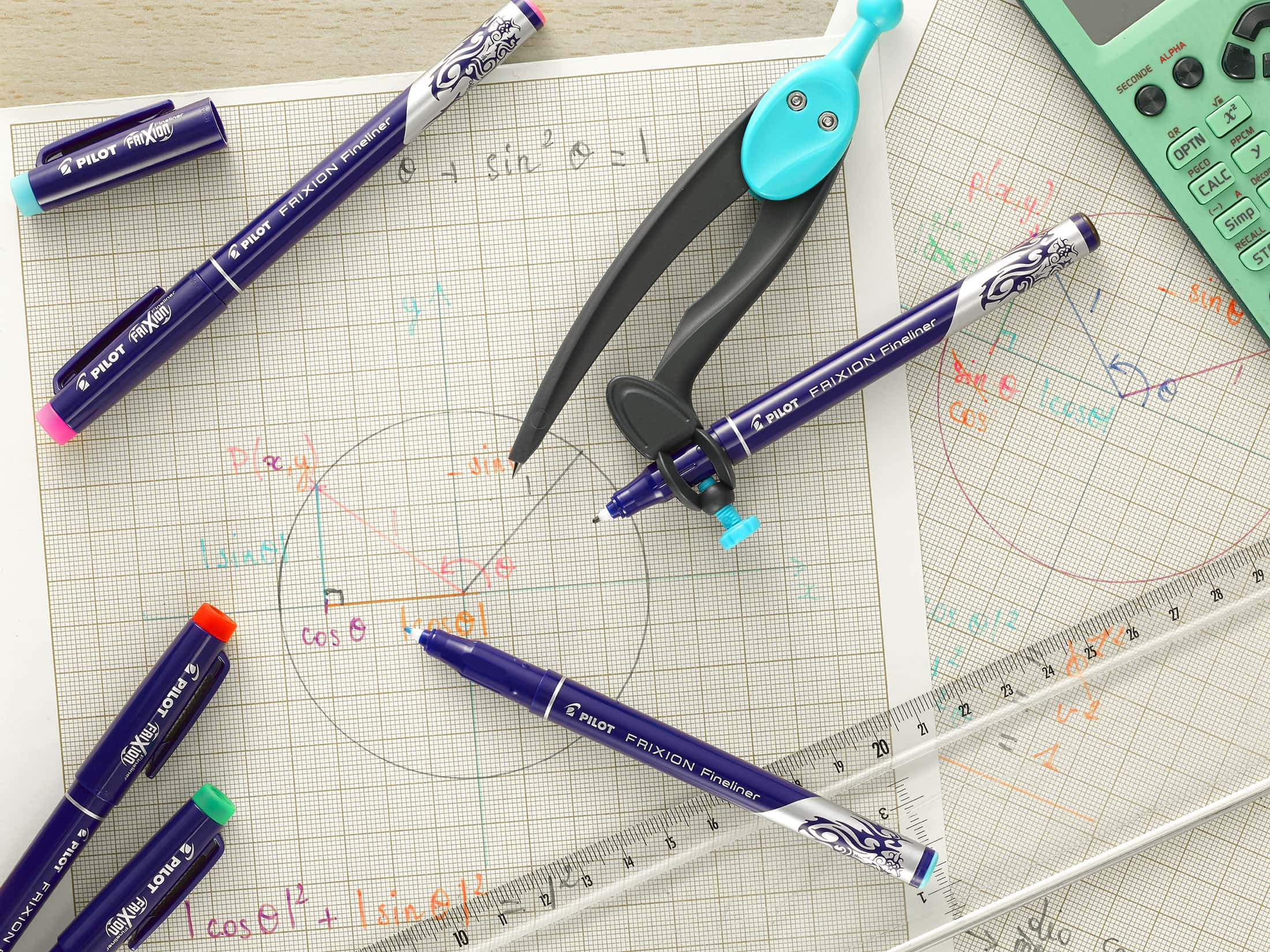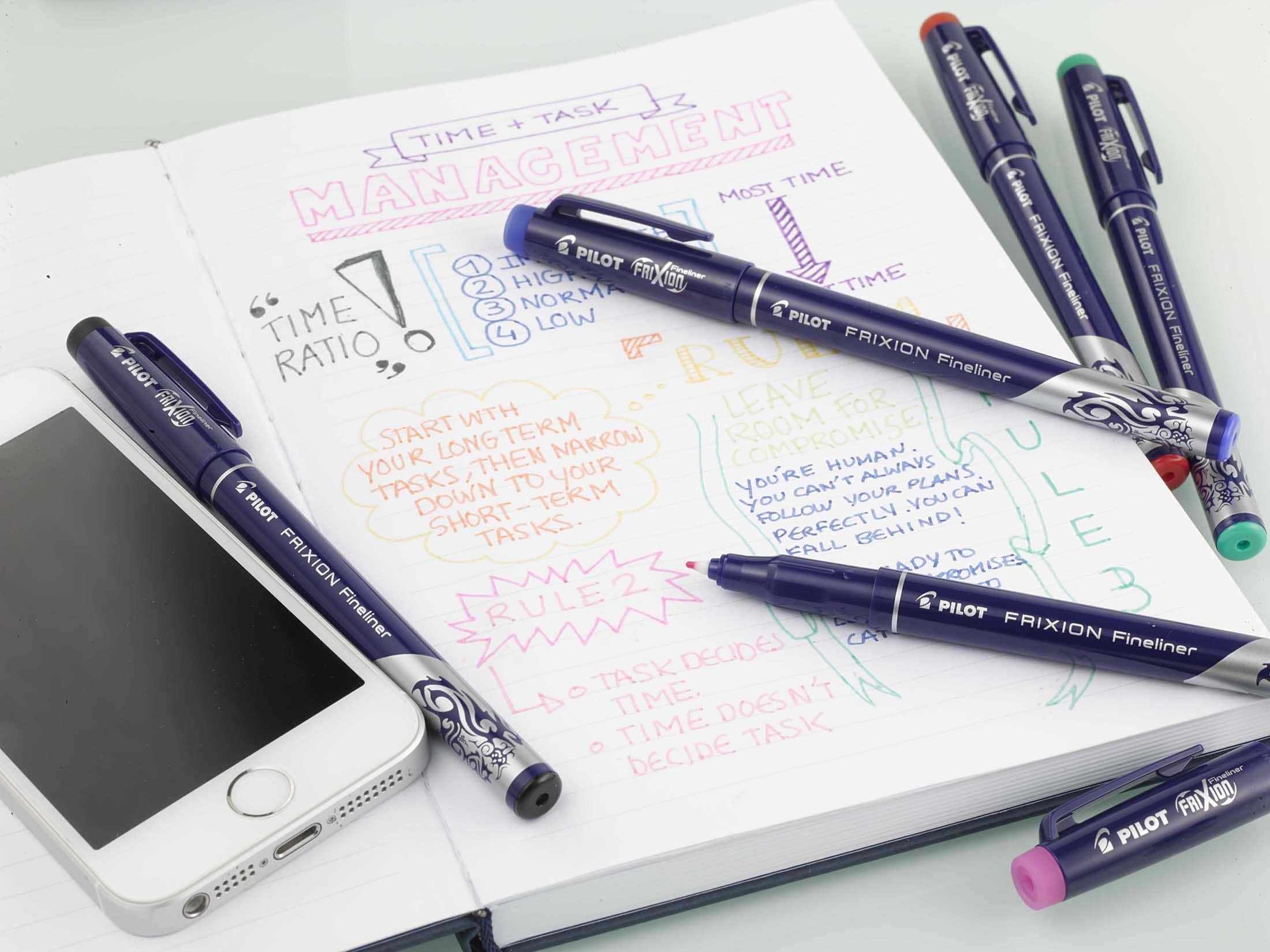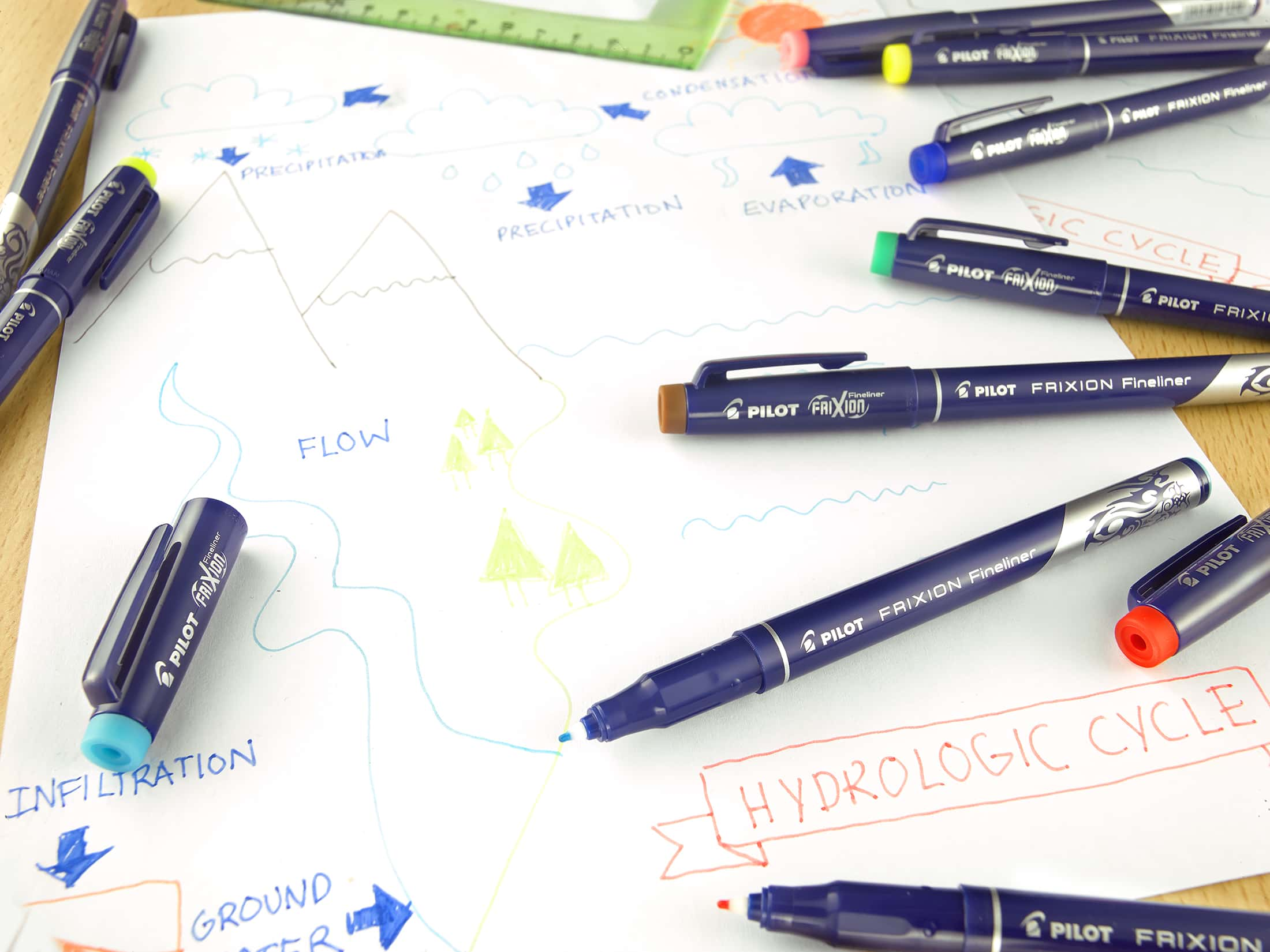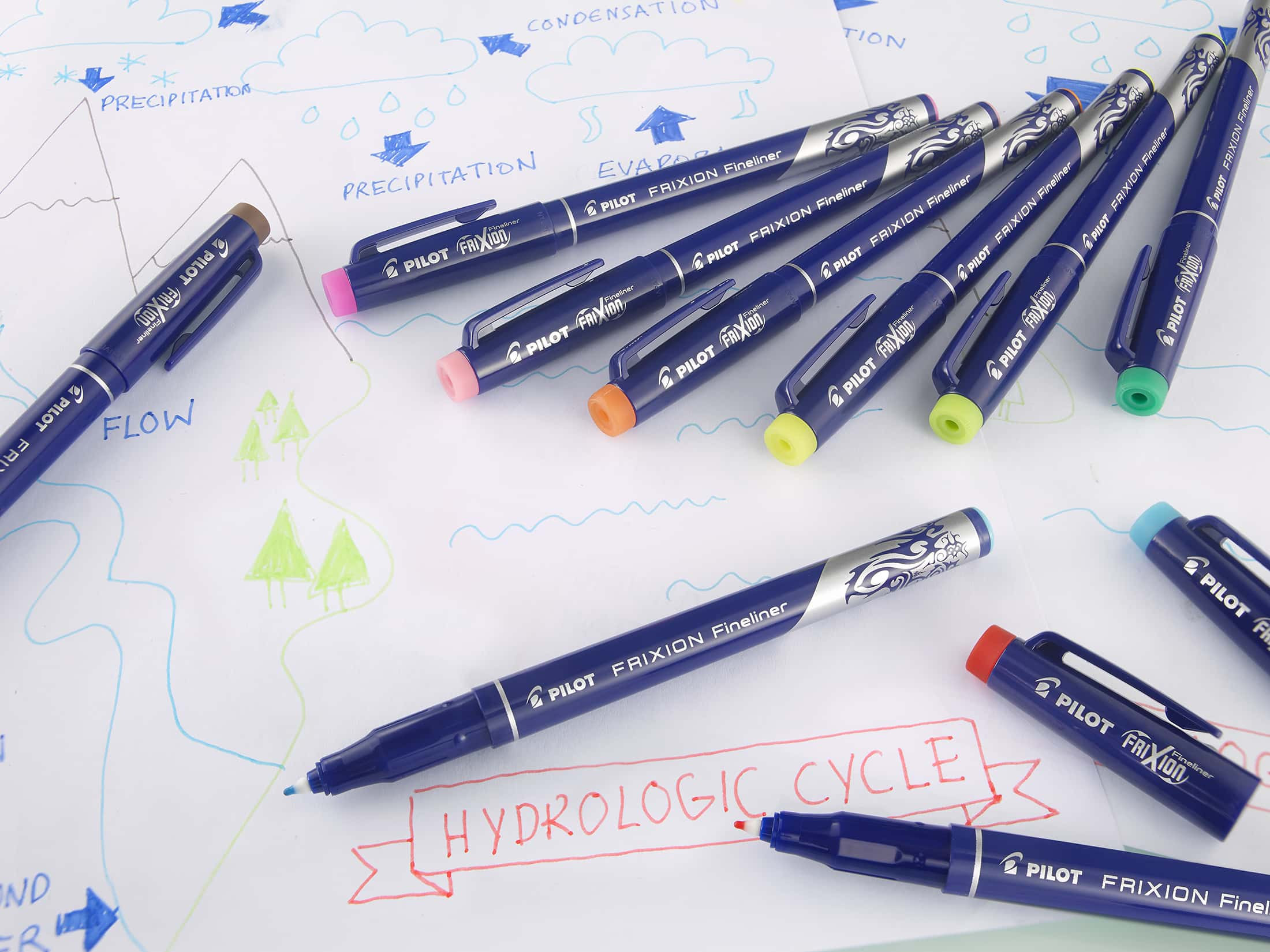 With its smooth and erasable ink, the new Pilot FriXion Fineliner felt-tip switches from words to sketches to drawings with equal ease and precision.
Illustrating, mapping and modelling your thoughts for more impact on your projects and ideas? Taking notes in colour to highlight and remember key points? Or organising your daily life in a fun way by creating your bullet journal?
Available in 12 brilliant shades, the Pilot FriXion Fineliner enriches and embellishes your writing and is suitable for many uses!
#Happywriting
Thanks to the patented heat-sensitive ink, PILOT has - true to tradition - revolutionised writing ans sketching with the erasable FriXion Fineliner.
It also knows how to erase when ideas get out of control, and wipe out hesitations so you express only your very best.
Because of the erasable ink, FriXion Fineliner must not to be used for signatures, legal documents, examination papers or other documents where writing needs to be of a permanent nature.
FriXion Fineliner is the ideal pen for
Benefits and features
Thanks to the erasable thermo-sensitive ink: Write or sketch, FriXion it and start again!
Available in a variety of 12 colours to write and sketch…all in one!
Comfortable and Ultra resistant felt-tip for both writing and drawing …all in one!
1.3 mm tip gives a 0.45 mm stroke width.
Eraser on cap.
Ultra resistant felt-tip.
Medium felt tip for smooth writing and sketching.
FriXion it! with the "eraser" on the end of the cap.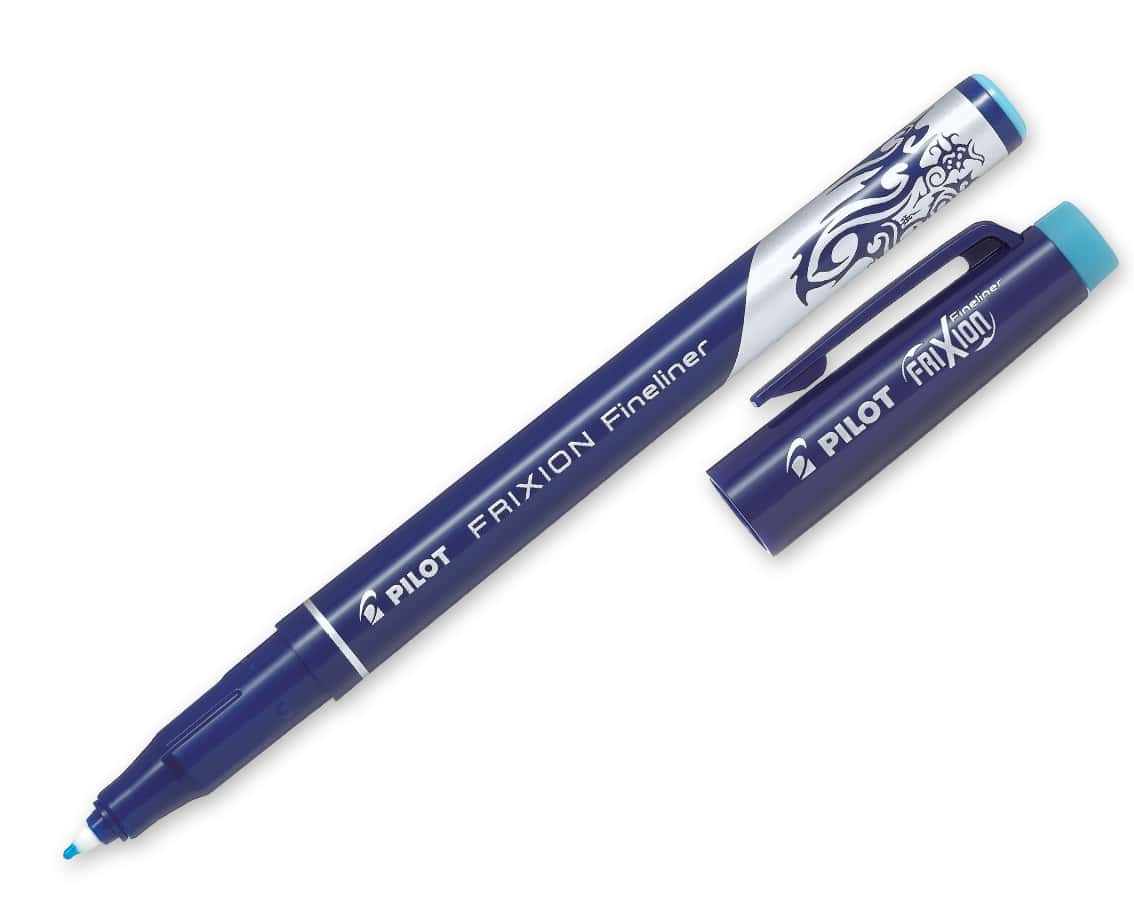 Must have & add-on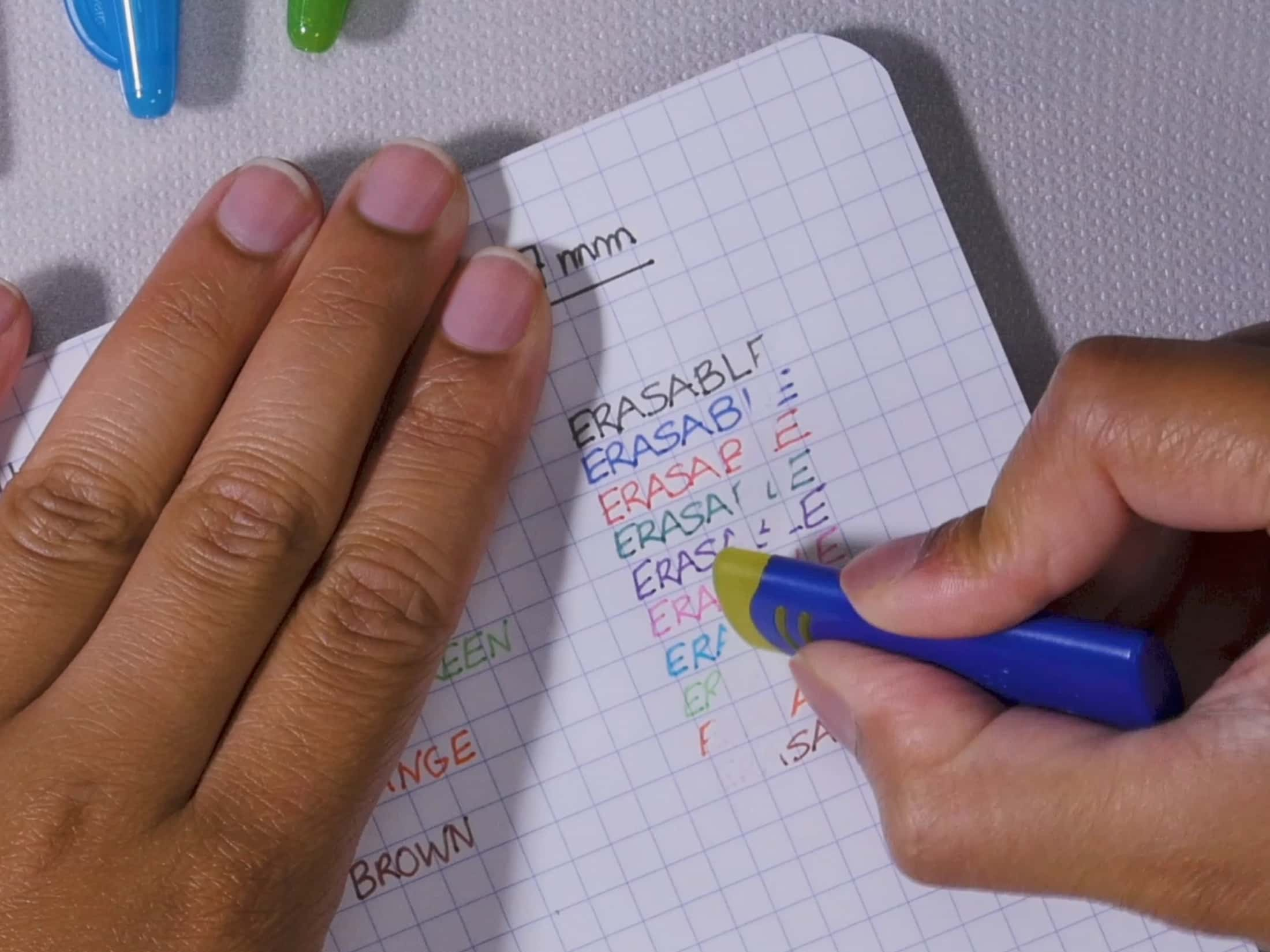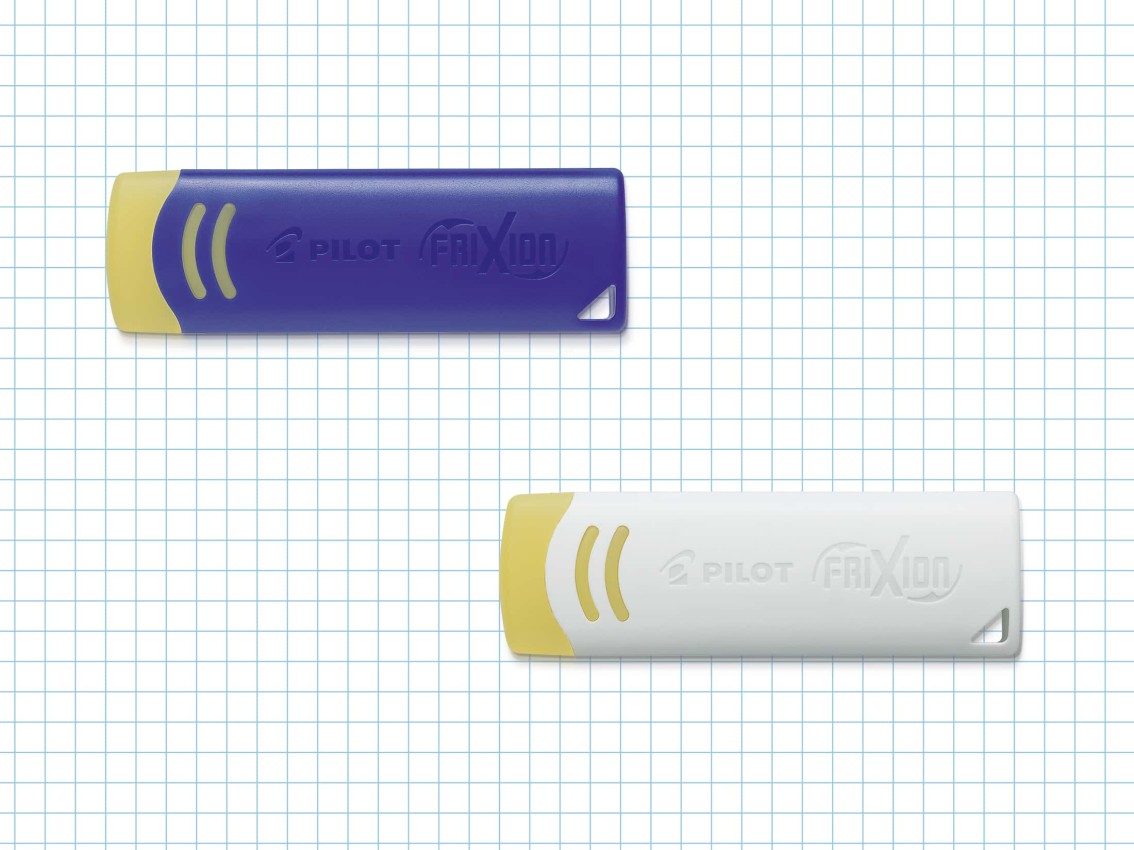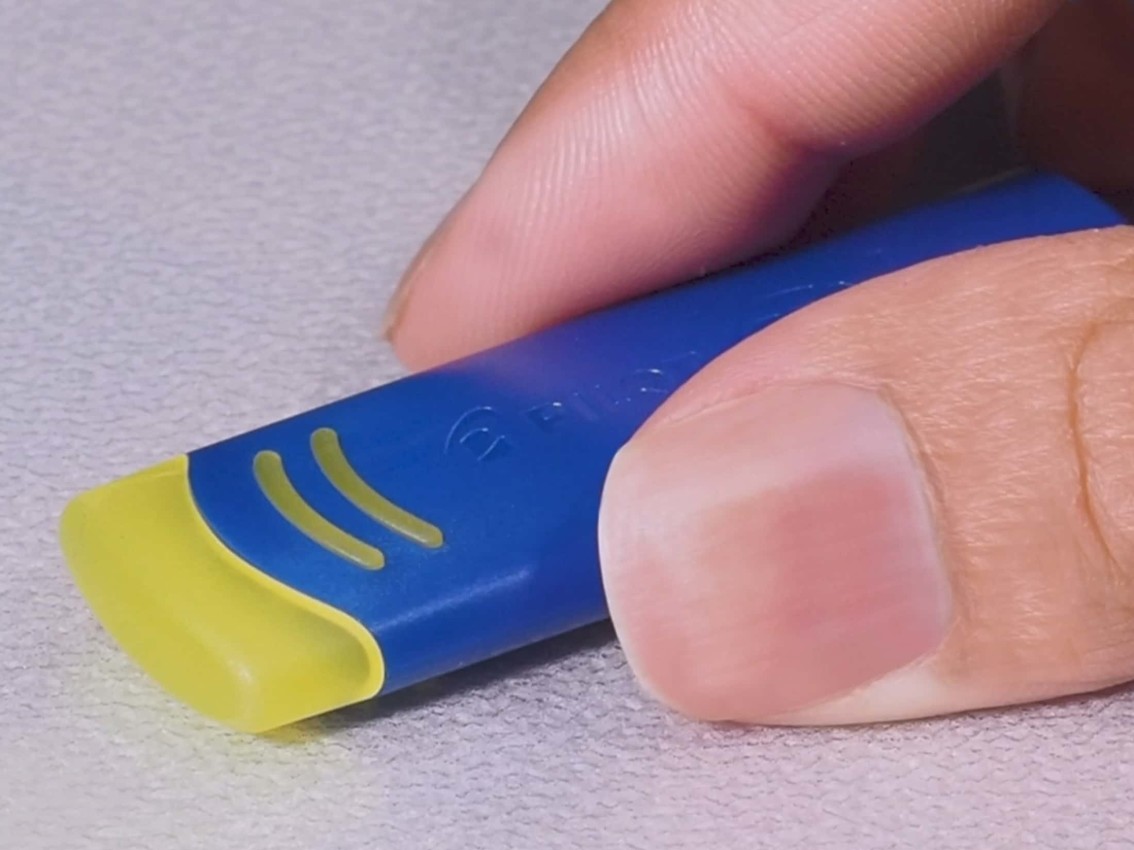 FriXion remover
FriXion Remover, a unique remover exclusively conceived for Pilot FriXion Fans!
Always ready to hand, on your desk or in your pen case, it's the perfect instrument to delete and start all over again. With FriXion remover, you've got the perfect accessory to erase more widely all your writings and drawings done with FriXion.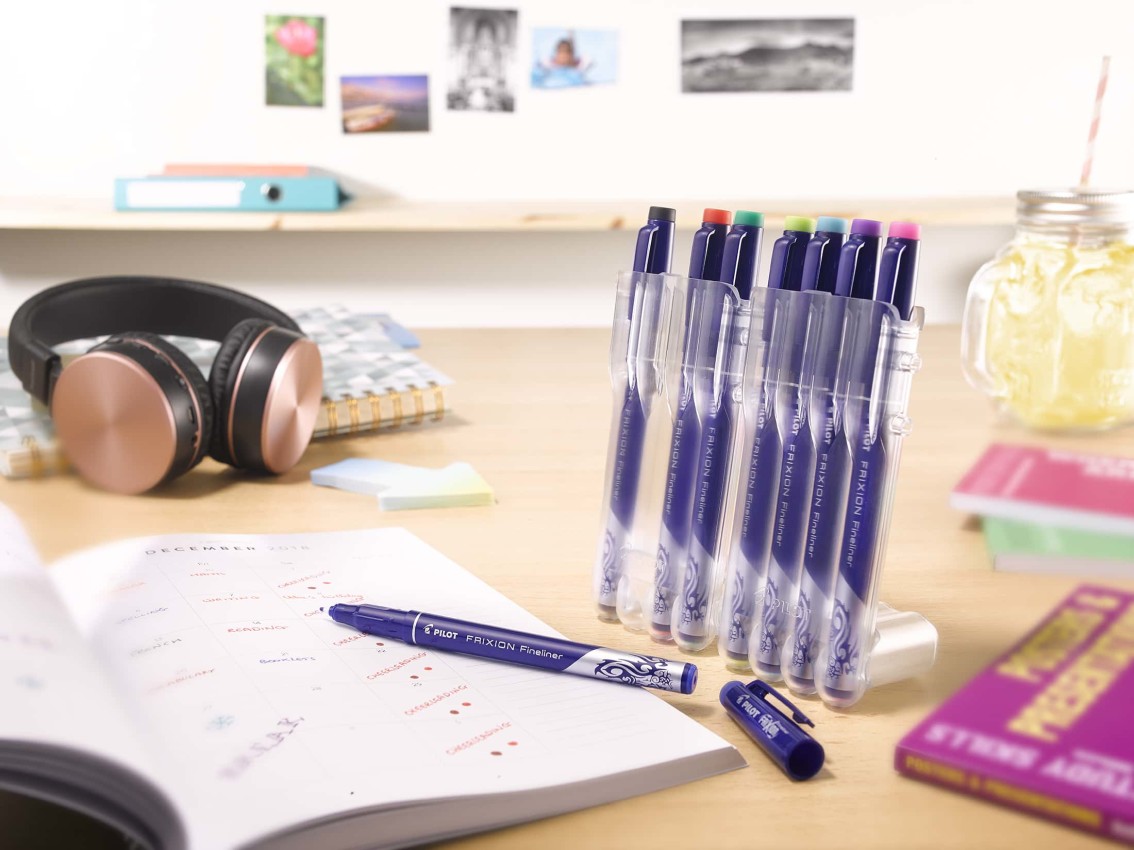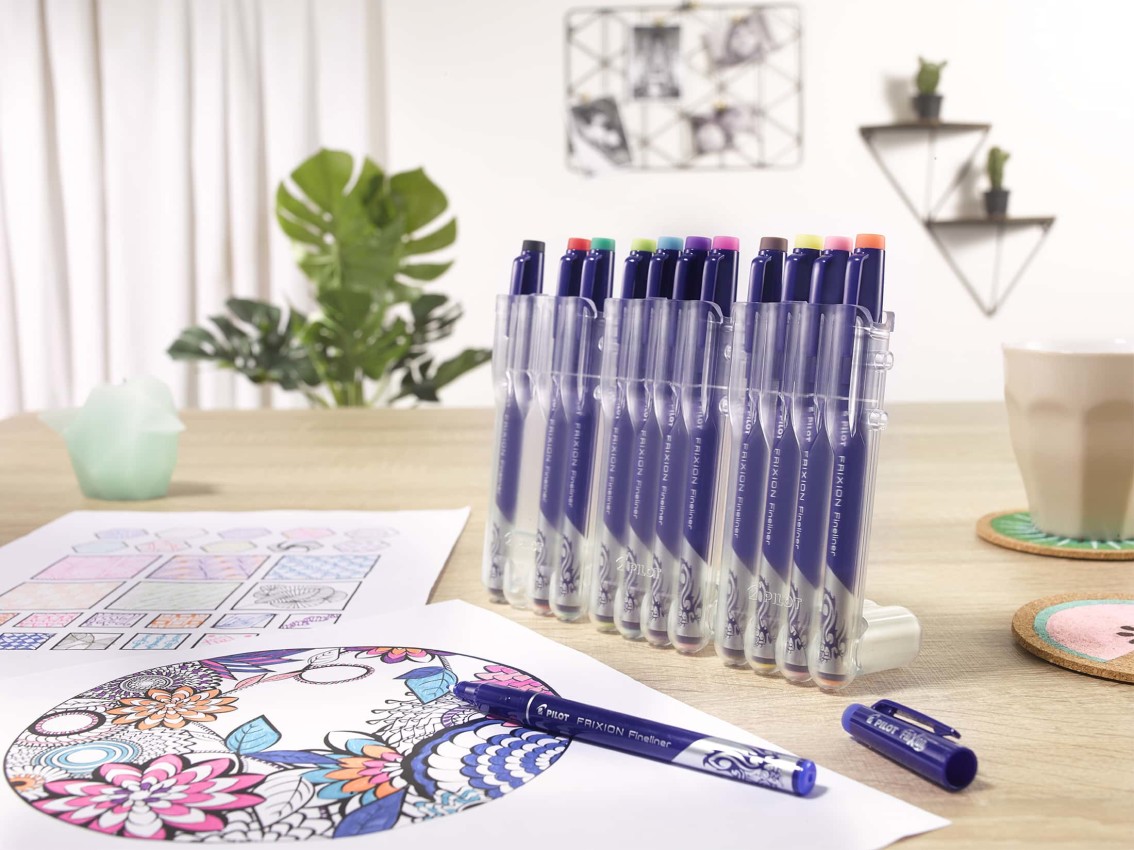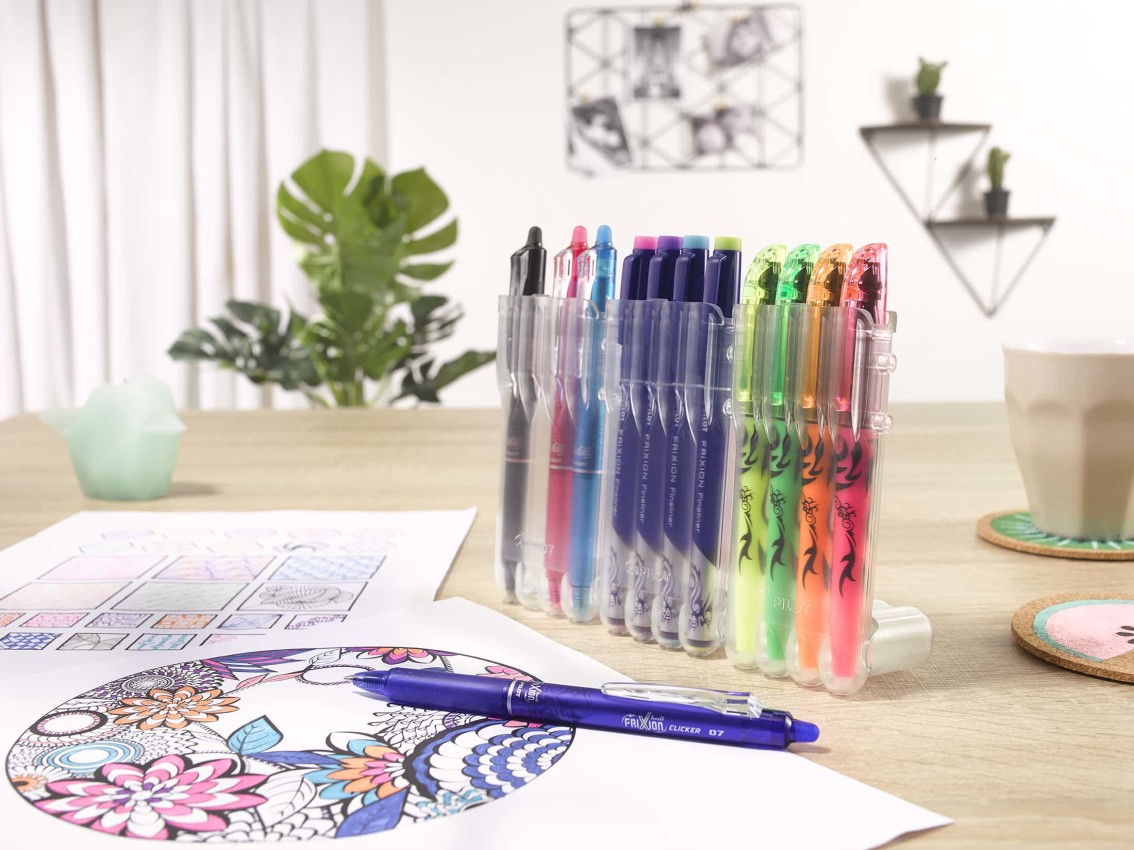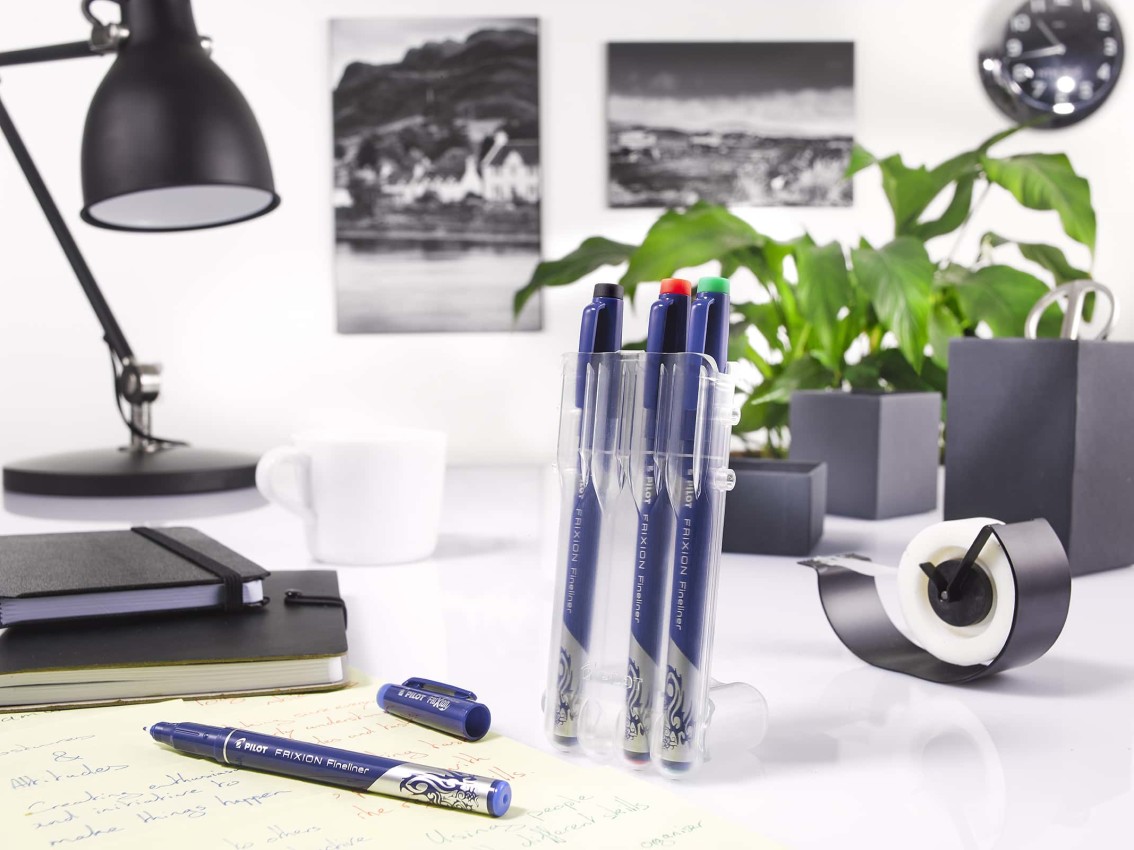 Evolutive Set
Pilot is proud to present the latest packaging innovation, designed and manufactured in Europe by PILOT.
FriXion evolutive set is a smart pen holder system that can become a fantastic desk organiser. Compatible with many FRIXION Family pens, this set can be used on its own or can be coupled with one or more FriXion Evolutive desk organisers. The new organiser will perfectly suit all desks: at home or at work.
Eco friendly, it is reusable & long lasting packaging!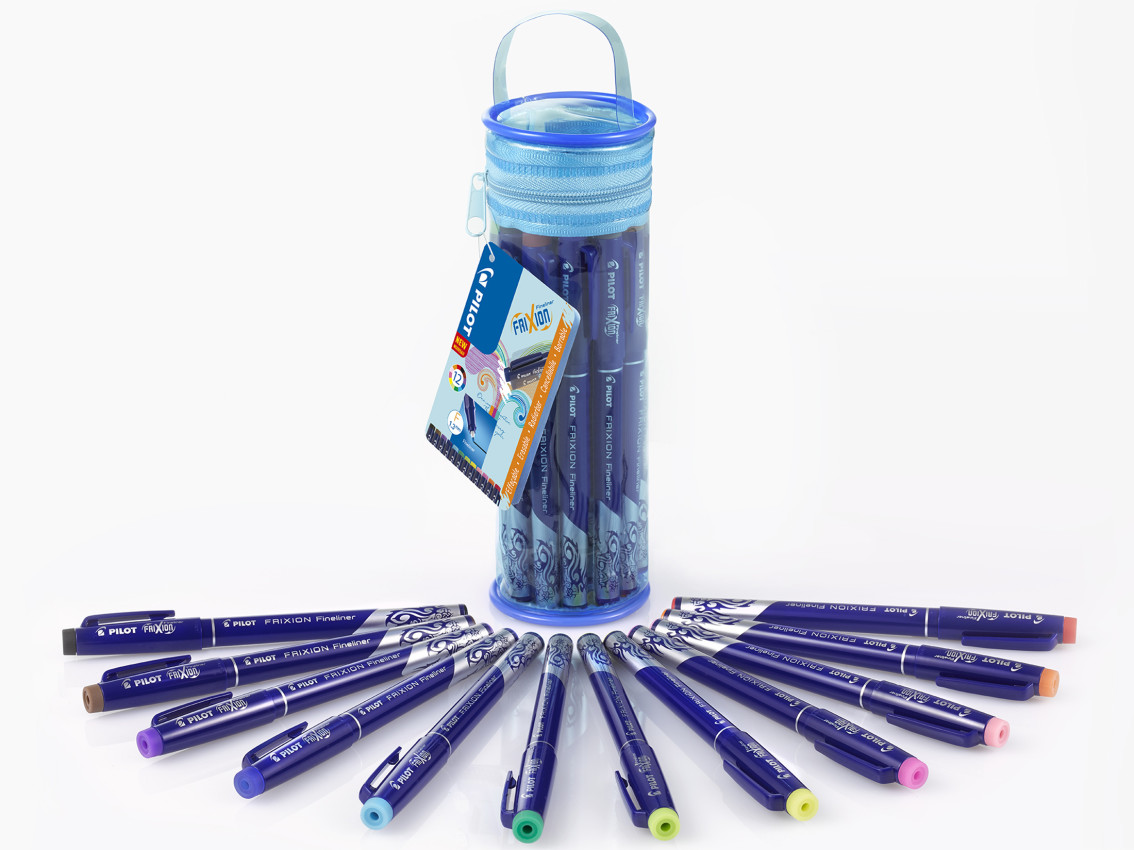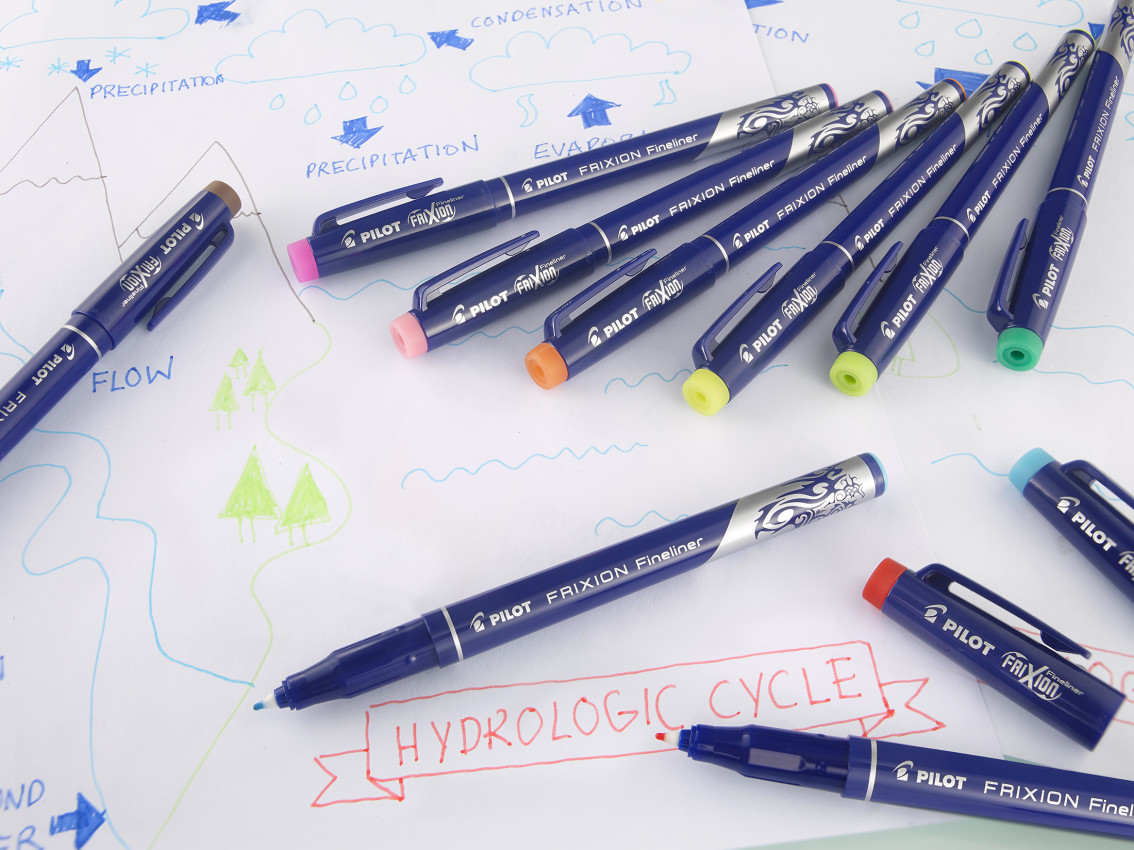 Pen holder
Clear and durable, this pen holder provides more than enough space for all your FriXion pens and other writing instruments.
Its classic design and pleasing light blue colour makes it perfect for school.
Each pen holder contains 12 FriXion Fineliner felt pens in 12 vibrant colours: Black / Brown / Violet / Blue / Light Blue / Green / Light Green / Yellow / Orange / Red / Pink / Baby Pink.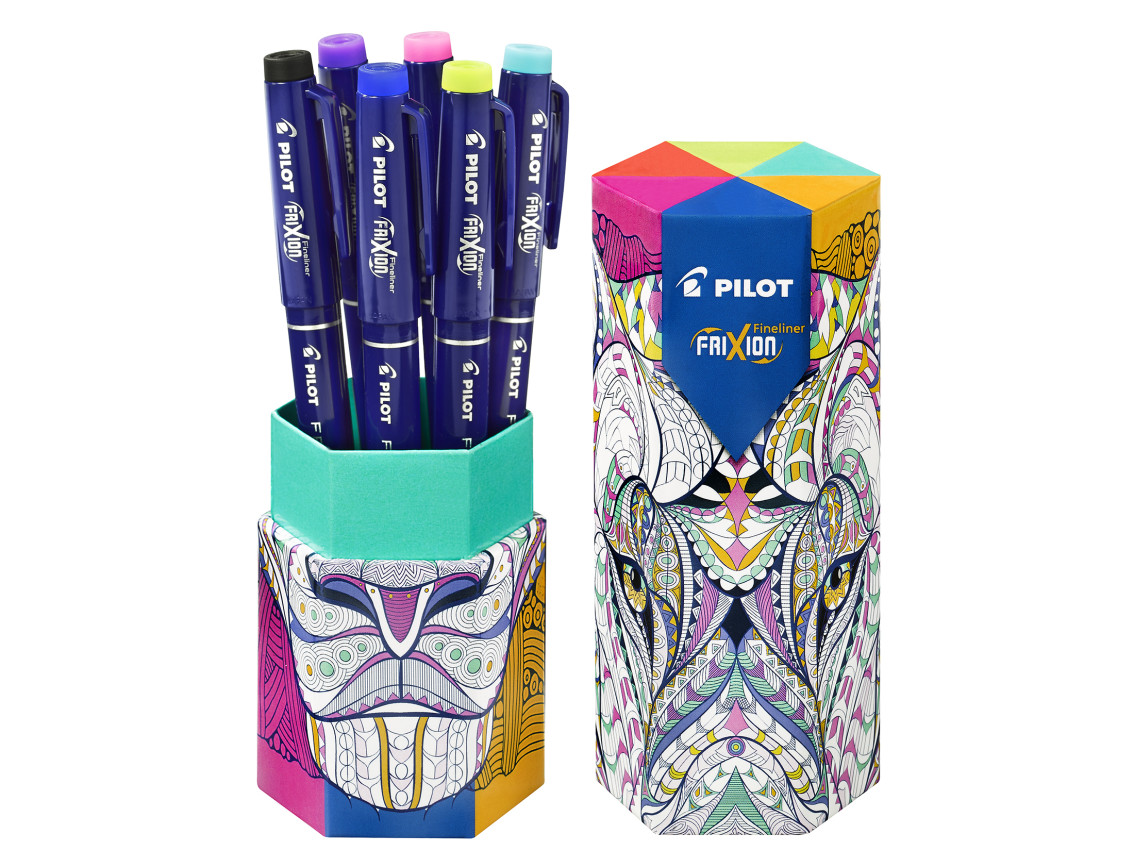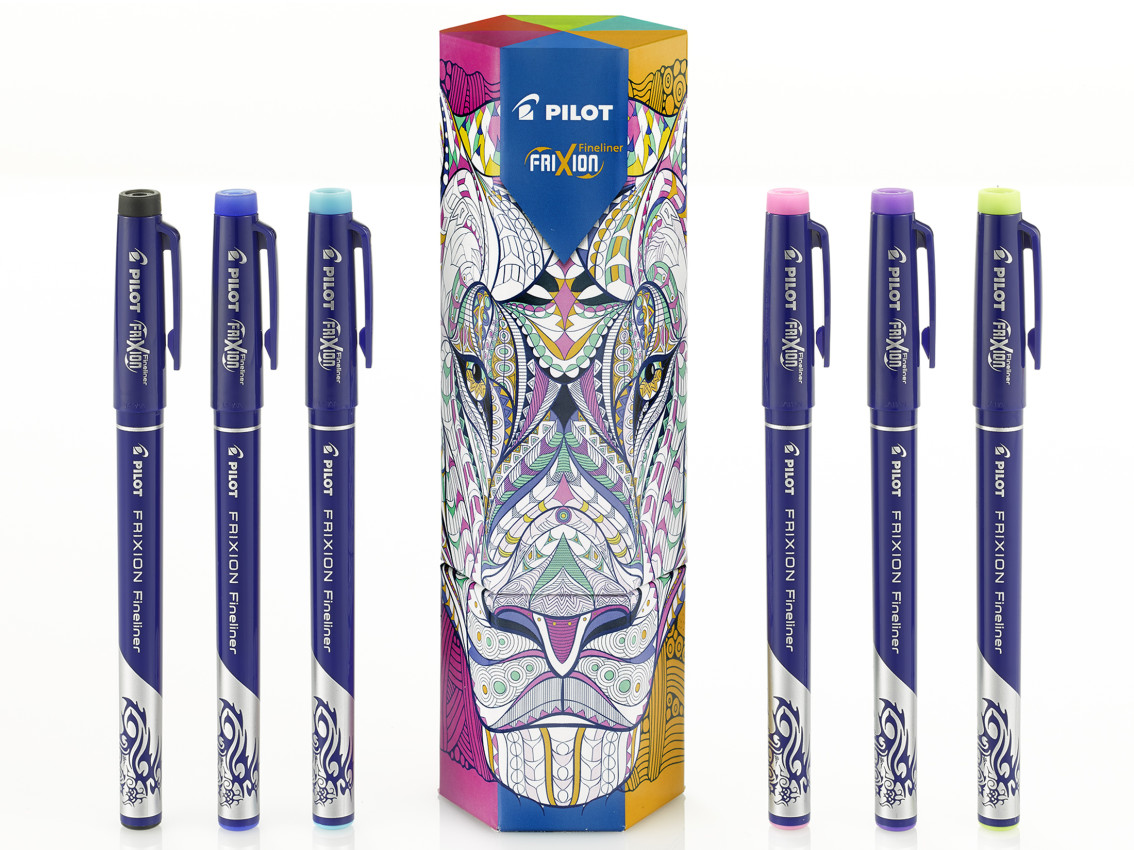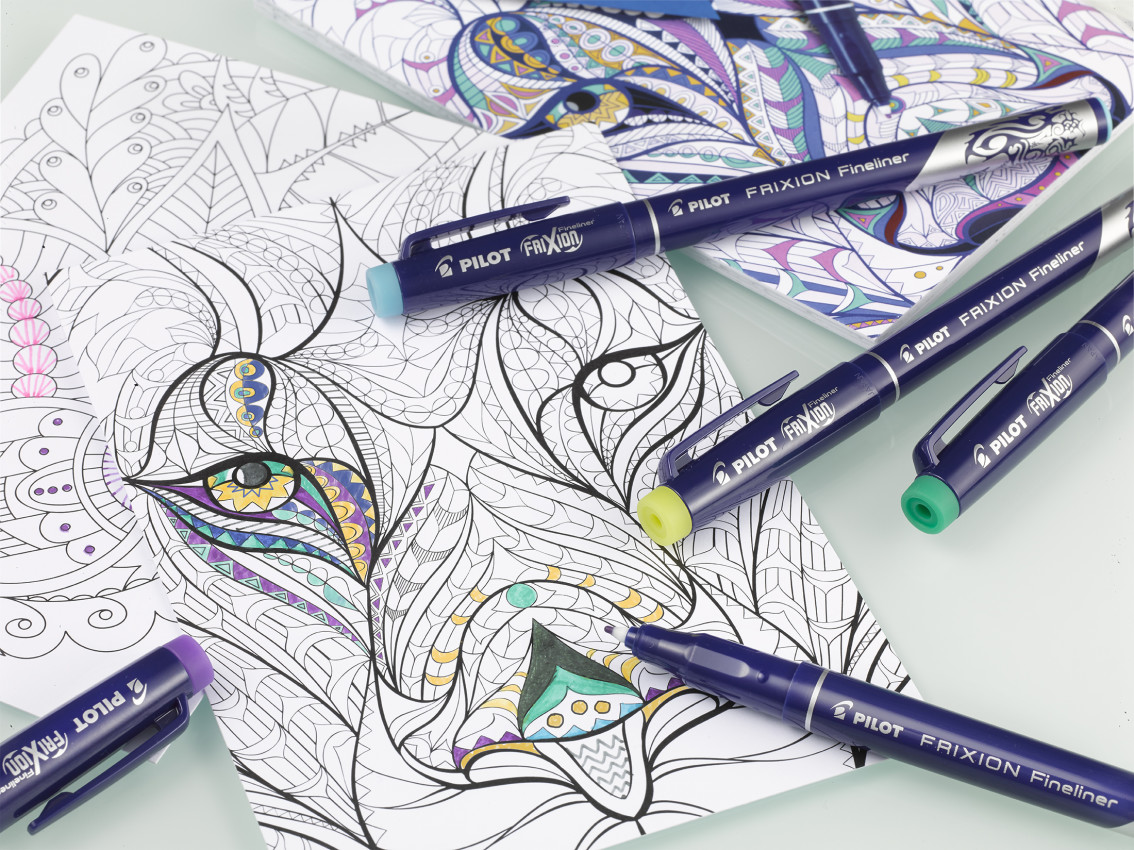 Colouring pen case for adults
This fancy and practical pen case in wild-inspired colours contains 6 FriXion Fineliner felt pens: black, blue, light blue, pink, violet and light green.
The reusable packaging converts into a pen holder and it will perfectly suit all desks: at home or at work.
Illustrating, taking notes in colours or just colouring mandala books, everything is possible with FriXion Fineliner.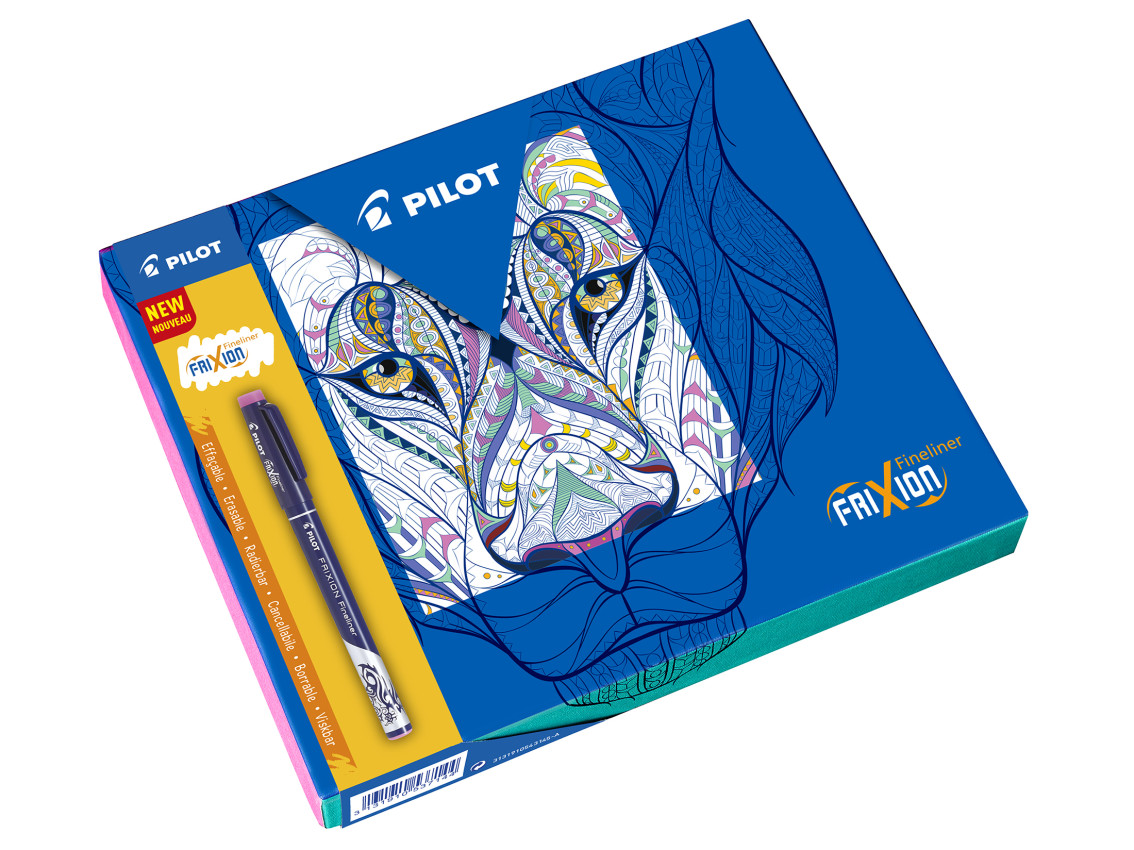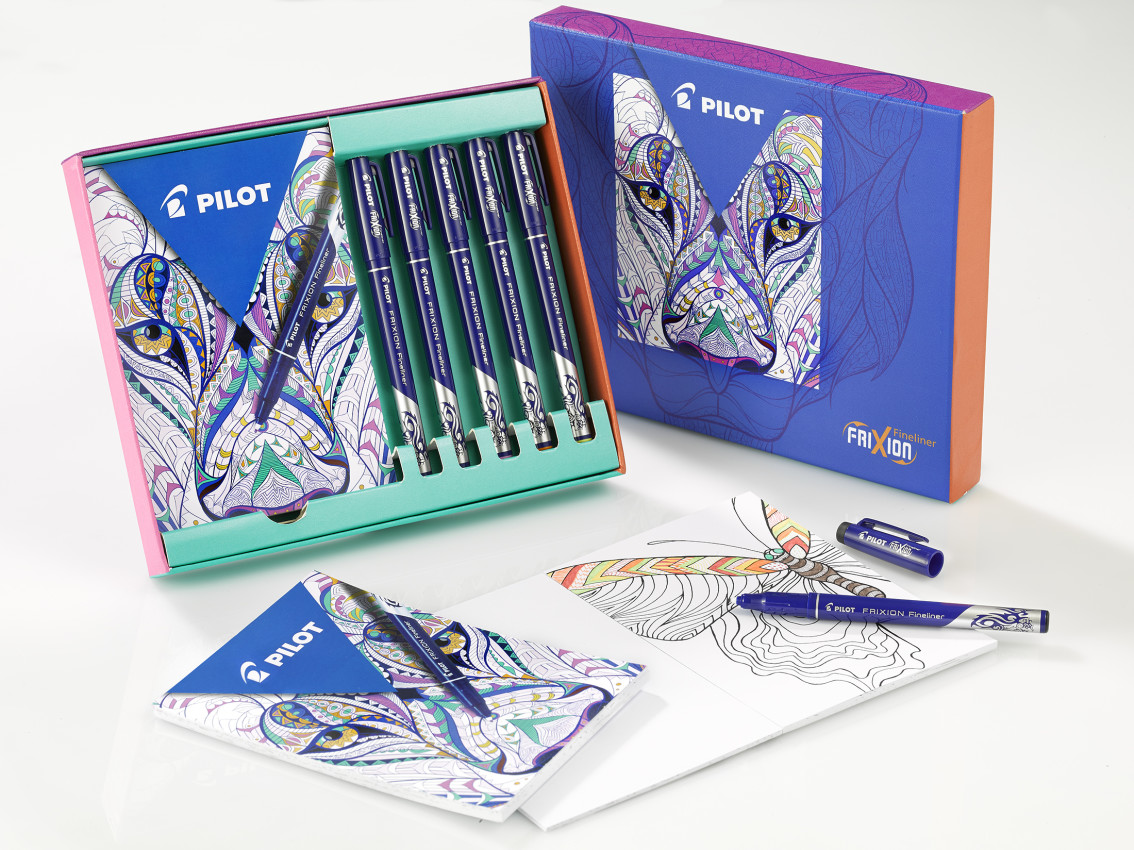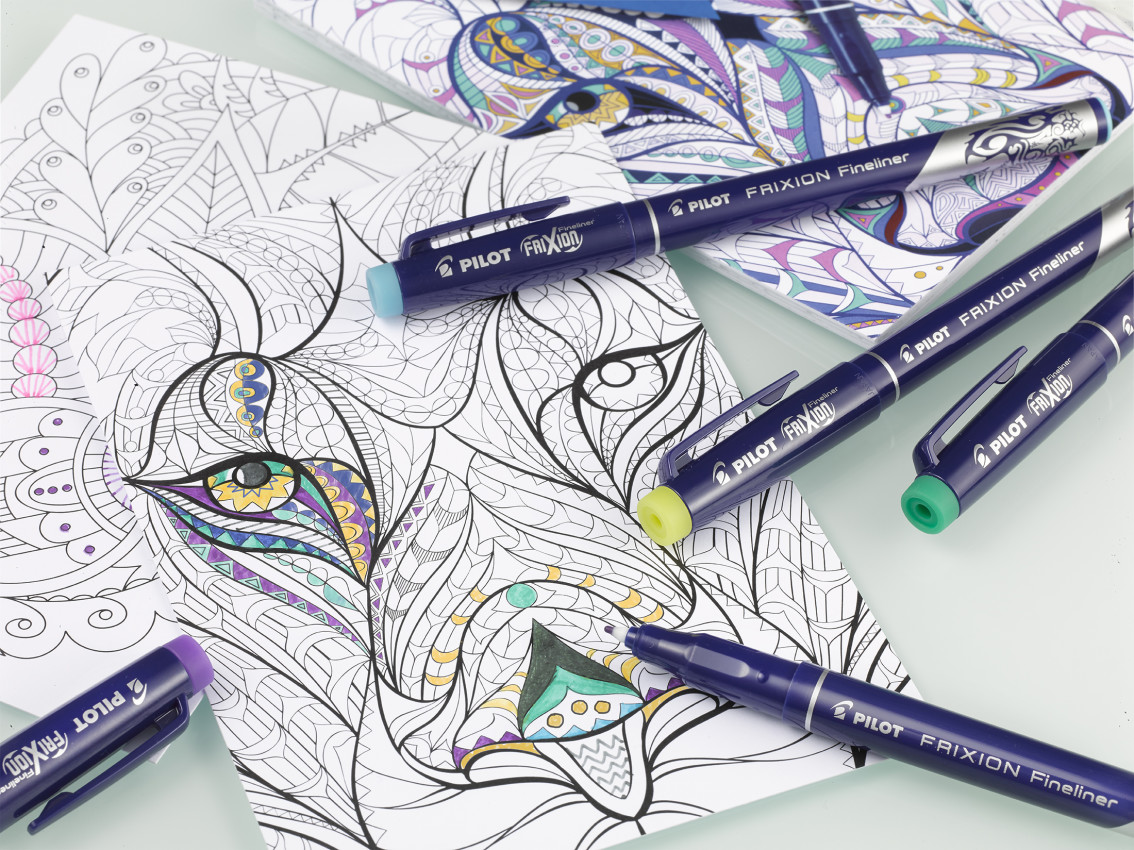 Colouring gift box for adults
Need some serenity in your life? Looking for a "digital detox" gift idea for Birthday or Christmas occasions?
Try out our new colouring boxes for an incredibly relaxing experience, where you will be combining meditation with your creativity.
The set contains a mandala colouring book with 15 patterns and a choice of 6 exclusive FriXion Fineliner.